Things Are Heating Up at Taco Bueno
Management Team Expands with New COO and CMO Hires
DALLAS (May 23, 2017) – The Taco Bueno family is rapidly growing as they welcome Chief Operating Officer Tony Darden and Chief Marketing Officer Sarah Beddoe to the fold. Both executives hail from distinguished industry positions and will bring innovation and processes to the table to expand Taco Bueno in reputation, brand and market share.
"Our North Texas-based iconic Tex-Mex chain has seen a flurry of activity in the first half of 2017," said Taco Bueno President and CEO Mike Roper. "These key additions are solidifying our intent to keep firmly rooted in the traditions that have supported our brand for the past 50 years while taking innovation seriously in an extremely competitive market. We are committed to strengthening our industry presence to attract and keep new customers."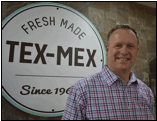 Tony Darden comes to Taco Bueno from Panera Bread, where he served as vice president of operations. His decades of experience in the restaurant industry have prepared him for the task at hand at Taco Bueno: to create an industry-leading operations team and streamline processes and procedures for organizational efficiencies while keeping a keen eye on customer service. Darden's tremendous industry and consumer knowledge will make him an integral member in Taco Bueno's plans to transform their brand.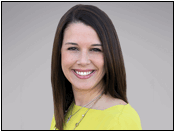 Sarah Beddoe began her position in January 2017 and has already made strides to modernize the perception and offerings Taco Bueno brings to the market with successful campaigns such as the Wholotta Box. Her charge is to amplify the existing brand passion of Taco Bueno and increase advocacy for the award-winning Tex-Mex chain among a younger audience through social, experiential and digital marketing initiatives. The implementation of a unique product pipeline will also drive market growth. Beddoe came to Taco Bueno from Sonic, where she had served as vice president of national marketing since 2015. Prior to Sonic, she was director of digital experience and social engagement for Pizza Hut Corp.
Taco Bueno has been rolling out proactive growth plans since the appointment of Roper as CEO in December of 2015. These hires come less than a year after the addition of Matt Stanton, formerly of SmashBurger, as senior vice president of development. Stanton, who steers both corporate and franchise development, expects to add 10 corporately-owned locations in 2017 and is eyeing a goal of 50-75 franchise sales per year subsequently.
In April, Roper was featured on CBS Network's Undercover Boss where he was immersed in the operations of the iconic chain he leads. "The lessons learned from that once-in-a-lifetime experience have already had a profound effect on how I lead this business. I can tell you from the heart that people are our business. Building a team, whether it's at the corporate office, in the field, with suppliers and business partners, is what really defines the trajectory of success for any company. Having Tony and Sarah leading their charges is part of our overall and extended plan for success."
# # #
About Taco Bueno Restaurants L.P.
Taco Bueno is committed to creating an authentic Tex-Mex experience. Taco Bueno is passionate about providing better tasting Tex-Mex, prepared daily with fresh, hand-selected ingredients. Founded in 1967 in Abilene, Texas, Taco Bueno operates 184 restaurants in Colorado, Texas, Oklahoma, Arkansas, Kansas, Missouri and Louisiana. The company is privately owned by TPG Growth. Learn more about Taco Bueno by visiting www.tacobueno.com or www.facebook.com/buenoheadquarters.
Contact:
Dana Cobb
TrizCom Public Relations
972-955-9747
dana@trizcom.com
Katie Mudd
TrizCom Public Relations
214-676-4254
katie@trizcom.com